Trusted By Hundreds Of Customers Worldwide.
Facebook Reviews
Our customers shared their thoughts about us on Facebook. Read what they have to say about our services.

I contacted SEOInsighterX to design a logo for my dream startup. I was frustrated with the prices and wanted a cheap logo design online. SEOInsighterX designed a beautiful logo without charging a lot. The design quality and style couldn't have been better. 100% recommended for custom logo services.
I got to know about SEOInsighterX through a friend. I took their services for creating explainer videos for my TikTok channel. I was amazed at the detailing and thought-out process. Everything went too smoothly. The videos were of great quality and always on time. Will return to them soon for more work!
SEOInsighterX did a great job for my business website, logo, and social media marketing. I am amazed at their team's expertise and willingness to accommodate customers' needs. I was cranky at times and wanted to try new things. They helped me at every step, listened to my needs, suggested the best solutions, and provided perfect services.
Yelp Reviews
Our customers are sharing their positive experiences with SEOInsighterX on Yelp. Here is what they have to say about us!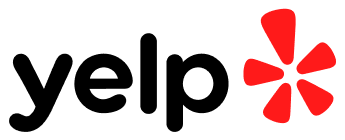 I had no clue how online shopping works and other details. I came to this website after reading a positive review. I'm the happiest. They are the best people to work with. They listened to my questions and explained how things worked. They got me a logo everyone loves. My business has a good website and manages all other technicalities. All I know is things are working and there is a great increase in my sales. Totally satisfied with the services and team.
My e-commerce website lacked customers. There was no organic growth. I contacted SEOInsighterX for SEO services. Since then, there has been no looking back. They improved its ranking and my website's analytics are showing positive trends in no time. Will consult them for more services soon.
I was stuck with the logo for my company. I wanted the perfect one according to my idea. Reading the custom logo designers' reviews, I realized designers don't listen to your ideas. My experience here had been different. They are great at communication. They listened to my ideas, understood what I want, and were open to changes. I'm a very satisfied customer. Thank you!