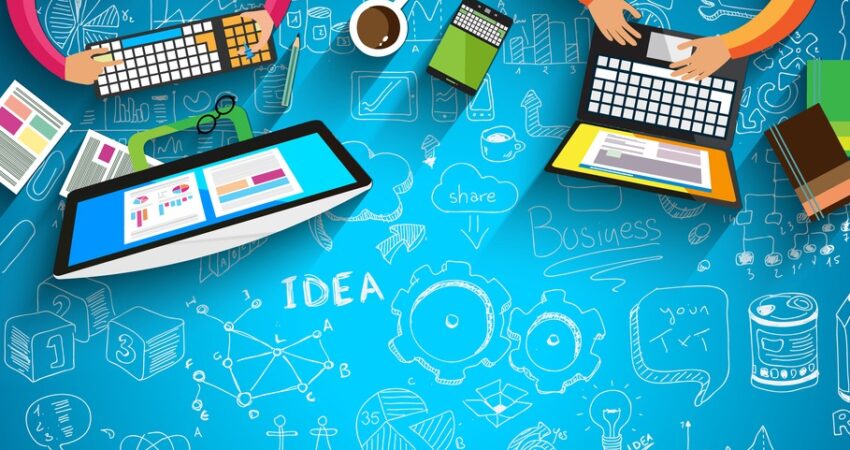 What is Infographic Design?
Infographics are derived from the long-used graphic design art form. It is a visual representation of any information that aids in comprehension and analysis. An excellent infographic starts and ends with a clear concept and precise facts to verify the material.
The concept is to take high-quality information and do very little with it. If the data is reliable, people will want to credit it and learn from it. On the other hand, if the data is poor, there isn't much one can do with it.
How to make Infographic Design in Word?
Microsoft Word is one of the most powerful tools available for creating any type of text or visual design. Anyone with prior familiarity with this program will be familiar with its functions. You may also build infographics using other Microsoft products, such as Excel and PowerPoint.
Check out the step-by-step tutorial for creating great infographics with Word. To make infographics using Microsoft Word, you must have a Microsoft account.
Launch Microsoft Word on your computer.
To get started, click "New Document," then "A4".
Go to the top of the page and select "Insert Tab."
Now, press Smart Art to get the necessary tool.
Then, choose any graphic that is appropriate for your project and hit "OK, post-selection.
Then, under the Insert tab, select a chart to embellish the visual representation of your data.
The graph option will allow you to connect to the data.
To insert vector art into your infographic, go back to the Insert tab and choose "Shapes."
You may include more graphics in your design by clicking on Icons.
To add photos to your design, select "Pictures."
Click the File tab and then save to save your infographic to your desktop.
You can share your infographic design with someone through e-mail or social media by clicking Share.
Create your Infographic's Story
Each design tells a story. First, you must be clear on the message you wish to convey. Then, weave it into a narrative framework. Create a timeline to illustrate how a firm has grown over the last 10 years, for example. Your infographic design in 2023 style should represent the concept and be focused, valuable, and easy to understand.
Create an enticing title for your infographic.
The title is your hook. It has to be informed, imaginative, and exciting. Before writing a title, consider the three Cs: concise, clear, and crisp. Using numbers with words in the title stimulates readers and makes your project more trustworthy.
Using a wireframe or grid design for your infographic design in 2023
Designing material on a grid will simplify and clarify your content. It also helps to keep components and objects aligned. The Venngage editor may assist you in selecting "smart guides," color palettes, and typography to enhance your design.
Selecting the Best Infographic Layout for Your Data
It is critical to select an appropriate layout for your data. The layout should complement the content and be aesthetically appealing to the readers. For example, in a Dos and Don'ts essay, a vertical structure that clearly divides the material makes it simpler for users to understand the information.
Photography for a Professional Infographic Design
Good photography conveys a lot about the content's message. You may use stock pictures from Unsplash, Shutterstock, and other websites. You must, however, carefully select unique and relevant photographs from these sites. You don't want to use the same image twice since it will appear less innovative. You might even hire a professional photographer to capture professionally prepared photographs for you. To completely match the material, the photos must have comparable color palettes and themes.
Why Should You Work with An Infographic Design Firm in 2023?
Infographics are one of the most effective tools in digital marketing and brand recognition. They are content-driven and help transmit information more swiftly and in a more interesting manner. A design firm that offers infographic production services will have an in-depth understanding of SEO, an eye for even the smallest detail, and writers that compose captivating information that is easy to read, thorough, and appealing.
Five steps for hiring infographic creation services online
Choose the infographic topic that interests you.
Conduct extensive research on data relevant to the issue.
Hire infographic design services online that have the most expertise, experience, and financial transparency.
Allow a skilled graphic designer to visualize your objective and produce it with improved aspects, giving value to the end result.
Publicize your design. You may publish the designs on your blog, post them on social media, and publicize them.
Choosing the Best Infographic Designer for Your Company
If you're seeking a skilled infographic designer with substantial graphic design expertise at an inexpensive price, we've got you covered. SEOInsighterX has you covered with the greatest transparent graphic design services and excellent content-catered designs that will increase your business revenues.
Conclusion
For some, graphic design may be daunting, and they may need to grasp the nitty gritty of the graphic design industry and how a design would be interpreted. As a result, employing a graphic design business that specializes in infographics and gives the highest quality, appealing design that becomes a hit in advertising and marketing.